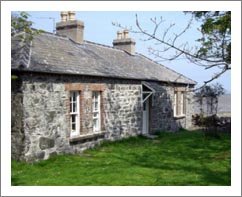 Live Overseas - Get Out Of The U.S.A and live your life like it belonged to you. Find Out About EscapeArtist.com & EscapeFromAmerica Magazine: It's a website that shows you how to restart your life abroad. With thousands of articles, contacts, resources, links and tools for finding overseas real estate, international employment, hidden enclaves, artist havens, unique destinations, offshore investments, and the requirements for living an international lifestyle. Since 1995, we have been helping escape artists just like you restart their lives abroad. Over 400,000 escape artists subscribe and read Escape From America Magazine and the Offshore Real Estate Quarterly . . . join them. Our Philosophy at Escape Artist is rather straightforward, if anything in our universe may be said to be straightforward. Simply put, we believe that governments and their borders and the concept of government and borders are obsolete. We humans are only holding on to these concepts because we have no clear precedent to call forth to guide us. A hundred years from now this will all be quite apparent ~ we will recognize that we live on one planet and that the borders were meaningless constructs. Today, of course this is difficult to accept. What is the function of a government? ...To protect us? ...From whom? ...How? ...is any government doing a good job? Are they a help or a hindrance? - - - is filled with information about living oveseas, much of it written by expats who have moved overseas. Our magazine provides real information on what it takes to live abroad, including articles on international real estate, asset protection, and a wide range of issues related to the international lifestyle - In addition we have 1,000's of archived articles from past issues free for the reading . . .

Guess what makes Escape Dates different ?
- Single, Married, interested in growing your international network of friends, now you can travel the world, and make money searching for the perfect mates with EscapeDates international singles and social networking community. EscapeDates has fused an online dating and social networking community, with a unique income opportunity that pays members to build their friend and social networks. Escapeartist.com, the largest website in the world for international living and overseas jobs recently launched EscapeDates and is well position to becoming a leader in the international dating industry.
Great Quality Medical Care At 30 cents on the dollar, OUTSIDE the USA - Ilene has spent years interviewing travelers, learning what they did right, and what they did wrong. When you buy this book, you get all their knowledge and experience wrapped up in a step by step guide for making your trip successful, and stress-free.
- Low property taxes, no taxation of foreign income and assets, no taxation of income made abroad by Uruguayan corporate vehicles, advantageous tax system for farming and tourism-related invetsments.
& Current, Bargains, Islands, Enclaves, Coast Property, Retirement Havens, Sale by Owner, Current Listings 24/7
Yes, Safe Overseas Medical Tourism Offshore. Find Safe Clinics, Read Reviews, Active Discussion posts. Members & providers can communicate directly and exchange information freely.
Yes, Boats, Barges and Yachts for sale worldwide in the online Yacht Broker. - If it floats on water it's in the Yacht Broker - Buy or sell a yacht, sportsfishing vessel or sailboat - List your boat for free! -
- We are working hard to make sure that you have a much better chance to really get one! - Our overseas jobs listing section has just gone through a total upgrade with hundreds of new listings of jobs overseas! - It has search capacity by location, job type and salary desired.
- Secure the Rights to Your Country and Partner with the Largest Website in the World for International Living. Imagine having 500-1000 people per month requesting information about real estate, jobs, tourism, medical treatments, banking, and immigration and so on . . .