Can't Find Information About A Particular Embassy?
Adding Your URL:
Embassies & Government offices only
- If you want to submit to your government office - Embassy - Consulate - Diplomatic Mission - Official Government Website - Trade Mission - Chamber of Commerce - Or Official government travel site, we will list your website free of charge. If your website is in these listed categories click the link -
To submit your embassies & government offices information click here
Other URL Submissions:
Adding your map, country or travel website link
- We will soon be adding other types of links to EmbassyWorld.com - We are not currently set up to do so. If you wish to appear on a particular page click on the
Advertise With Us
link and discuss your needs with our advertising department. Our rates are so reasonable that you can appear on two or more pages of your choice.
Contacting The Website: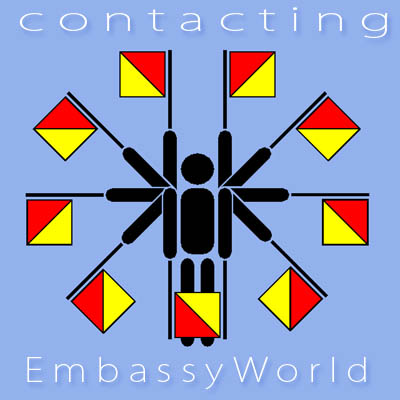 While there are 195 Nations in the World, there are only 192 members of the United Nations, because there are still two recognized independent countries, the Vatican City and Kosovo, which, due to their independence are not members of the U.N.